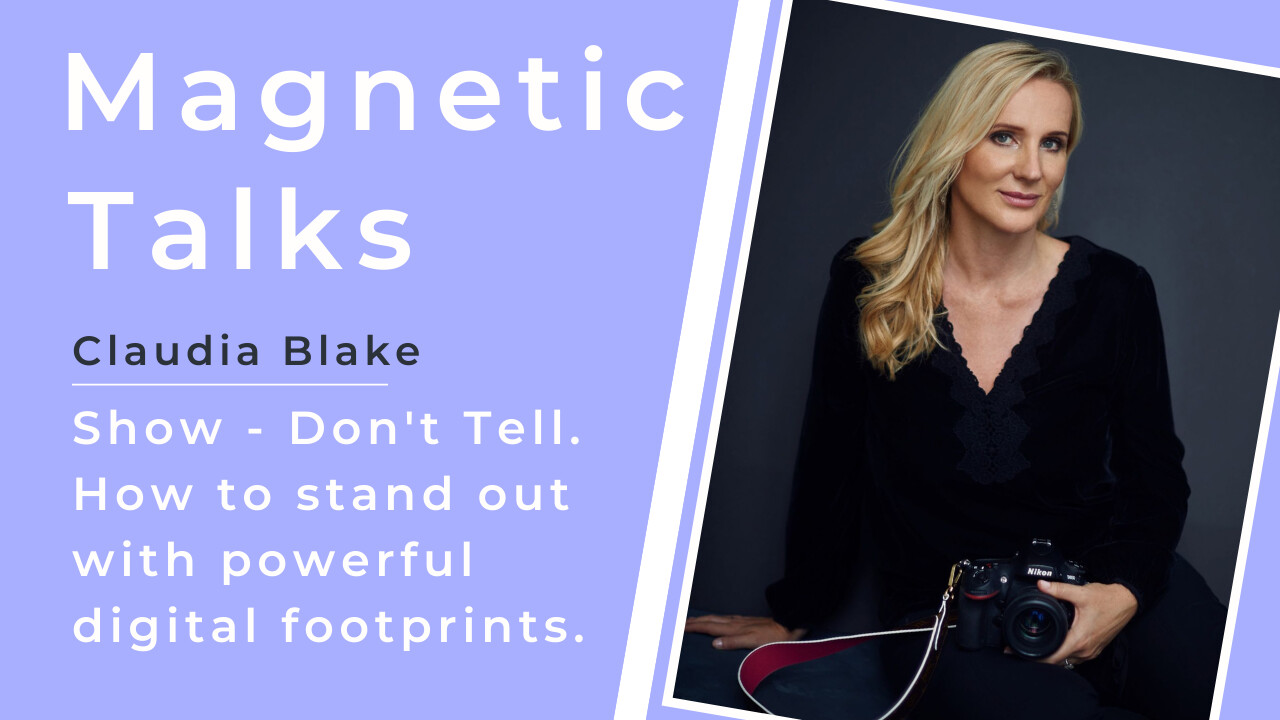 international photographer,
Social Media strategist and content creator.
---
I have the pleasure to talk with her

about how to stop the scrolling on Social Media by using powerful personal branding, the right content and how to engage and connect with the desired community and customers.
Listen to the interview and learn about Claudia's power tipps when building a brand online.
Are you using LinkedIn to build and grow your business?
Then this is for you:

About Magnetic Talks
I think 2021 more than ever we need to re-connect with each other, openly share inspiration, knowledge and experiences. I am grateful for so many meaningful connections and friendships with amazing people - yes, many of them women and female entrepreneurs - but not only. Many are long term companions throughout my own journey, others I just recently met. But we all share the love for communiation, contribution and working together, supporting each other.
The Magnetic Talks are to
- connect people with each other
here's where you can join us live (or watch the replay):
---
I help driven, heart-centered people like you with their marketing and mindest endeavors while creating the Good Life everyone deserves and desires.
Love what you read here? Subscribe for updates!

Follow me on Social:


Facebook